PPC management is often regarded as a work in progress, in which ideal optimization is impossible to achieve but maintains the goal.
The practice of monitoring and managing a company's pay-per-click (PPC) ad spend is referred to as pay-per-click (PPC) management.
This frequently involves a combination of methods and ad purchases aimed at reducing overall costs.
This can be done together by the e-merchant or distributor, or it can be outsourced to a specialized PPC management organization.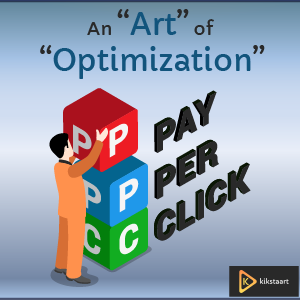 The following are the basic responsibilities of a PPC expert or agency:
Selecting paid media channels to pursue as target channels. Google Ads, Bing Ads, display networks and even social media advertising are all examples of social media advertising.
Analysis of the competition, including what they're doing, the keywords they're targeting, and the ad creative they're utilizing.
It is keeping an eye on the structure of the campaign and fine-tuning of it as it depends on the best-performing keywords. For example, if 10% of terms provide the majority of revenue, you could want to concentrate your investment on those phrases to increase ROI.
Finding and discovering the keywords that your target audience is searching
Tracking the efficacy of each campaign and keyword to ensure that your PPC efforts are paying off.
A/B testing of new advertising and landing pages on a regular basis. Experiments are conducted on a regular basis across the PPC funnel.
Not every company has the financial means to hire a PPC manager. As a result, hiring an agency may be a better option, especially if you're new to PPC (or media buying in general) or don't have the in-house resources to handle it yourself as it can open to more reach and resources.
How to make PPC Management an effective resource?
Setting goals that are both realistic and data-driven: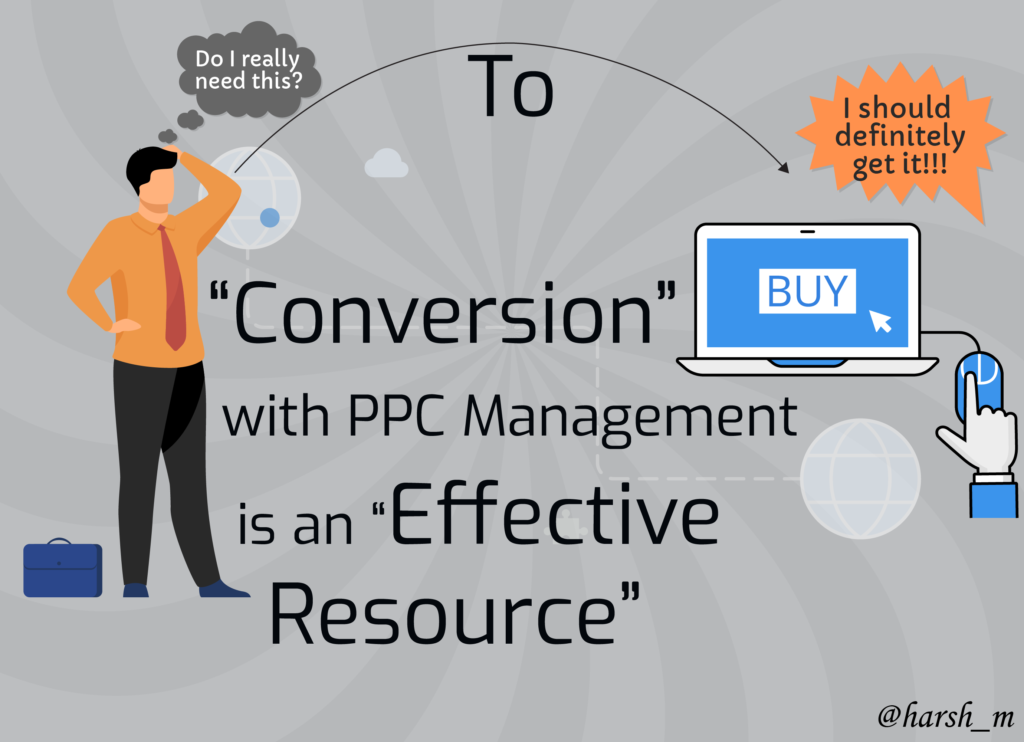 Proper planning and management are the foundation of successful PPC campaigns. In other words, before you begin, you must know where you're going and what you want to accomplish. 
The first step is to understand the core operational metrics of a business.
So, what will you achieve from your PPC campaigns?
Increase in Revenue generation:
Increasing the number of leads:
Promoting Brand:
Increase in Revenue generation:
If your business offers digital products or run an e-commerce business, your primary goal is to entice website visitors to make a purchase.
Increasing the number of leads:
Promoting Brand:
Structuring your pay-per-click (PPC) Campaigns
When it comes to preparing your PPC advertising, Google may be a terrific source of information. The issue is that your interests and theirs are not the same. Sure, the information they supply will make an excellent guide.
However, you should not simply follow them. Yes, Google makes it really easy to get things set up by assessing your website for prospective target keywords so you don't have to do the research on all yourself.
However, it is intended to create as much revenue as possible for them. If you're new to the process, be sure to expand your campaigns as soon as you finish the onboarding process.
After the completion of the initial setup, you can begin customizing and organizing your PPC campaigns to maximize their efficacy.
Using correct Keywords: If you start campaigning your business with right keywords, your keyword strategy will look the best for your company expansion. In other words, you can construct ad bands that target specific keywords once your ads have run for a while. The effect on your PPC whole marketing funnel is enormous.
Organizing Campaigns: Launching a campaign to advertise your product or service in certain places. For example, for brand terms, you may have one for different product categories and one for competence phrases.
Ad Groups: Ad groups allows you to do group announcements together under the campaign level. This is meant to manage the adverts with which keywords are served. For instance, you would establish ad groups for each of your products if you go into a campaign for a given product category.
Ad Copy: The person searching for your target keyword must be maximized by using your ad copy. This means the keyword is included in the headline and copywriting aspects, have advantages, social evidence, and could be of urgent action.
Ad Extensions: Use

Ad Extensions

to take over additional values to your site. These includes extensions to the location, calls and site extensions.  You may make your advertising more attractive and are more likely to increase your value by including ad extensions.
For all of your campaigns, you need to establish certain landing pages. This is significant since the searcher query bridges the gap with the conversion. In answering the search engineer's individual wants (that is to grasp his/her intention) and then you are more likely to establish confidence and turn it into loyal customers.
Analytics:

Statistics

are available at each stage of your PPC campaign. This lets you see which keywords, advertisements and websites work and you may reassign your budget to those areas and surcharge for your ROI when you know what works.
Don't Be Afraid to Spend Money Before It's Due
Continuous monitoring and test automation is a big part of marketing, especially when you're attempting new ideas. If you don't have any data to work with, you won't always hit home runs.
It's the same with PPC management. You'll have to squander some funds when you first start putting up campaigns for yourself and your clients to learn what works. But don't worry: if you do it well, you'll be able to recoup your investment with a good return on investment.
It's critical to cast a wide net in the first 30 days to get a sense of the market's pulse. The data you acquire at this time will inform your long-term plan and help you decide which keywords, adverts, and landing pages to focus on.
One method to accomplish this is to start with both exact and wide match modifier (Logarithmic transformation) keywords. The logarithmic keywords will cast a wide net, and you'll be able to observe which exact match keywords are generating conversions (to refine future campaigns).
This can assist with budgeting from the start since you can dedicate money to each and gain two quite distinct sets of data to aid build strategy while being within budget.
Measure & Optimize Continually to Boost Results
It's your duty to optimise your campaigns for long-term success once you've established a solid long-term plan. There are two options for accomplishing this:
Add new campaigns, ad groups, and target keywords to your PPC plan.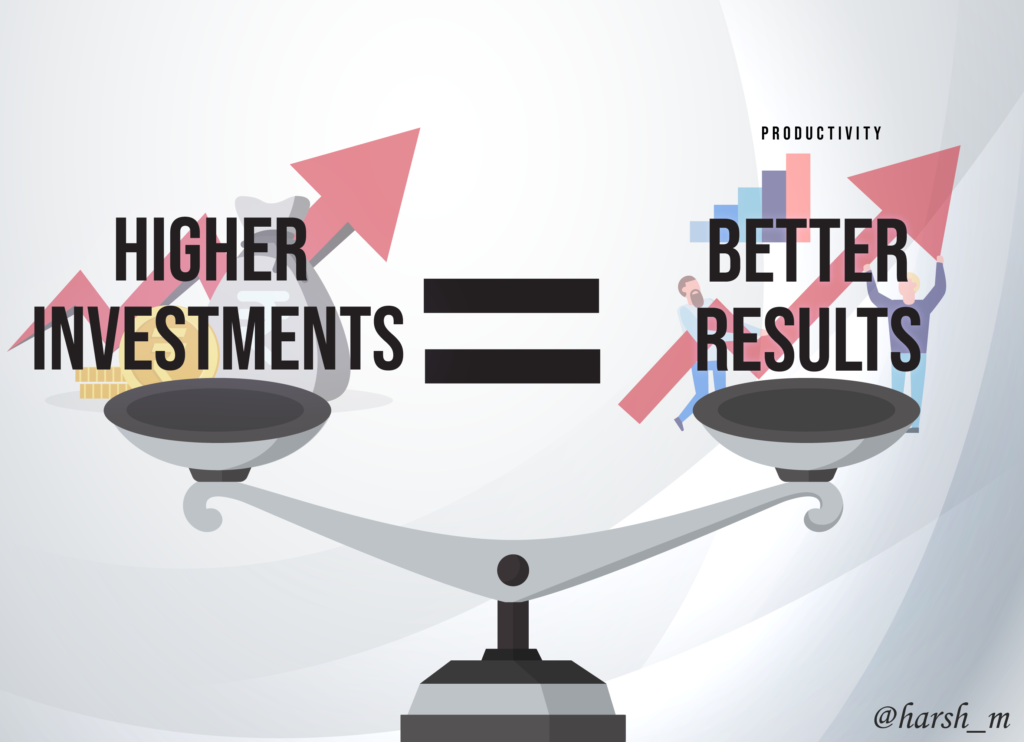 To improve speed, split test your current assets.
Every phase of the pay-per-click marketing funnel may be improved for better results:
Test new keywords against current (but relevant) keywords to determine how they perform.
New headlines and description material should be split-tested in new ad versions.
Aspects of the landing page, such as headlines and calls-to-action, should be split-tested.
Experiment to improve CTR:
Before you start testing, figure out which measure you want to improve. Is it the Clickthrough rate, Cost-per-click, or conversion rates that matter?
Your experiment will be defined by the measure you pick. An experiment to improve CTR, for example, will most likely concentrate on target keywords or ad language. A test to improve conversion rates will necessitate the optimization of your landing page.
It's important to first define the conjecture after you know what you're optimizing towards. This is essentially a statement that forecasts how your A/B test will turn out. "By optimizing and testing fresh headlines, our quality score will improve and our CPC will decrease,".
Your A/B test ideas should then be influenced by the idea that you put forward. These concepts might be based on the concept above:
The target keyword should be included.
Incorporating social proof, such as the number of clients serviced
Different

unique selling propositions

(USPs)
Customer feedback
Choose your concept by weighing the effect of the concept and if it succeeds, your confidence in its success, and the simplicity with which it can be implemented can help you to reach greater heights. Now that you have this, it's time to put it to the test.
Decide on the sample size and the length of time the test will last. You can accomplish this by setting a time limit or stopping the experiment when statistical significance is reached.
PPC management, as you can see, is a strategic undertaking, not a collection of growth techniques or a toolkit. Google Ad campaigns that are profitable require the use of data to inform, enhance, and expand over time.