Any business or brand requires its portrayal in the social media platforms to maintain a smooth and decorated response towards its performance and its requirement to one's needs. https://kikstaart.com/
Target ads play a niche role in reaching the end users. Social media is a ocean of techniques, websites, links and ideas in bulk.
Marketing is a key aspect it's like lighting a lamp in a dark cave of competitors and contenders.
E-mails convey the most when you are locally as well as globally to be a best business freak. Optimization means making the best use of available resources in the field of marketing media.
Facebook, what's app, twitter, Linked in and Instagram. Blogging websites such as WordPress,   Medium, Weebly, Blogger and Tumblr acts as arrows to aim the heights of dream darts. 
Blog is not only a string of words but a fireball to market online. Digital marketing has pulled a big leap again the conventional ones. Social marketing helps to pull in most attraction from audience.
Best SMO practices to increase traffic
Many times many techniques implemented to improvise and innovate increases the intensity and impact on importing one's ideas.
Did you notice something here? The usage of most of the words has a letter 'i' in it. It's just a small example of how to make one indulge in reading.
So in the same way there are some versatile SMO marketing techniques to make B2B marketing as well as B2C marketing a multidimensional matter.
Thinking of the internet, it's a 24/7 platform to incorporate your firm's. Increasing the traffic mist makes sure that visitors visit your website more often.
One click to get hundreds of information within a screen of certain resolutions. Words searched by any one person may act as feed to someone's perspective. 
Ultimately usage of key words to synchronic the need plays a massive role in SMO.
Traffic in the means doesn't only mean engagement of marketers as well as firms to a confined aim.
But it gives a clear cut idea of agenda. What does a customer expect? Why only my firm?, People giving ratings, reviews and so on.
Keeping people engaged to a website can not only be done by a meme but a firm having a hold of SMO can also make it so.
Key is an important aspect to open any lock and all the locks require respective keys to ensure that it's the best fit. 
In the same way 'Keyword' or 'Key phrase' the word which increases the search rate of content provided. SEO based content are eye catchers here.
The way you serve your digital marketing dishes makes you a best content chef! The more you give aroma to your dishes and be a best content chef.
There are thousands of ingredients in the! ackey but only the best fit makes a dish perfect! Words should match the marketing models being searched by one.
People invest time to search. Search engine optimization plays a vital role to assist an individual to go in the right way.
Social media marketing is the best kitchen ever to prepare your business dishes. In order to make you well, digital marketing courses help you.
Some examples for keywords are like Google, Yahoo etc. Small and crisp rather than lengthy words.
Sharing is caring. All of you have heard this saying. When you want something to be top notch we give utmost priority to it's quality.
Marketing strategy involves information giving in an elegant manner. Web marketing makes a big impact on sharing your contents. Quality of content has direct connection with success.
Goal is met through the quality. Online marketing adds on a charm to it. Making audience engaged is the most important process to be zoomed in to while creating the contents. 
The topic chosen to deliver also has an impact on a SEO based company. Newsletters, search engines and social media pages help to glance through the topics on trending More content more is the involvement.
Matching to the right audience also has a greater head in marketing.  Buzz creation has to be done to burst the views on your content. 
Here quality is measured based on EAT standard (Expertise Authority Trustworthiness) Staying on hit list can also increase the traffic. This can be done by boosting your contents.
Mathematics is ruled by integration.
In the same manner integration in marketing makes the exposure of content in a wider manner and phase.
Sharing Link is a best fit idea to engage the audience.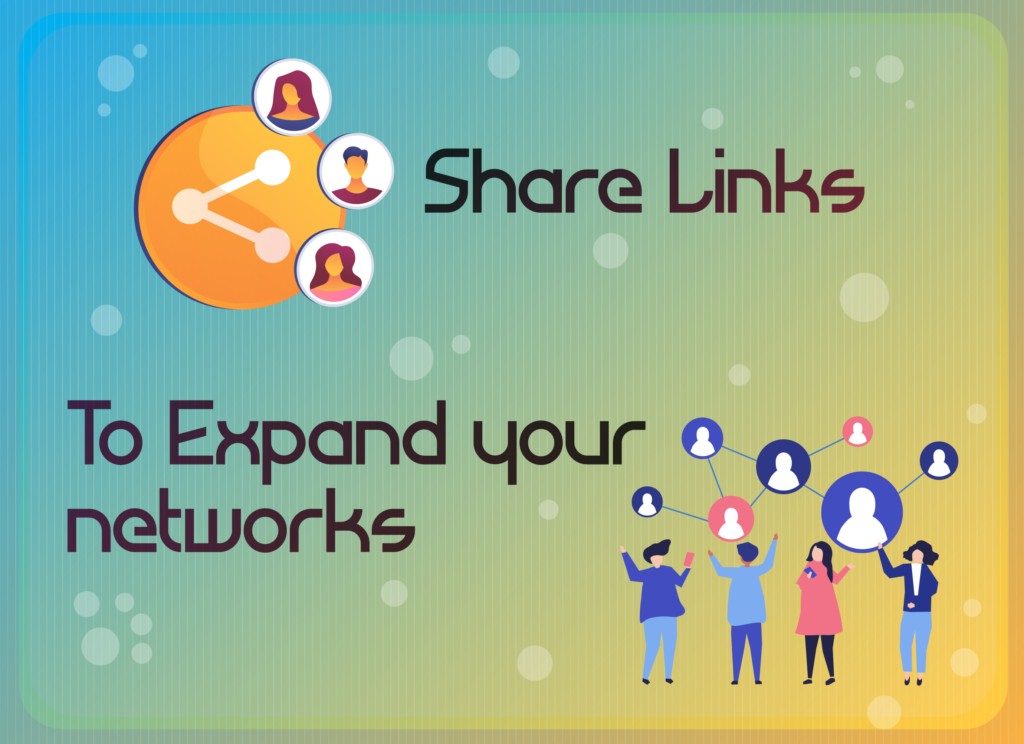 Posting on a regular basis makes people indulge through your website. Login option is the best way to have an audience forever into your website. Digital marketing depends mainly on target ads.
Marketing strategy has a big deal of exposing your business. Social media icons, social share and social widgets show people how to access a site in ease.
Single sign-on this helps to know the amount of people who visit your website. Extending your marketing by redirecting the social media followers to websites. 
Social media platforms to website a beautiful way to traverse. A link or an option to divert to your website via social media has a greater impact.
Making marketing strategy videos and product based videos are the vital element of a website.
Letting one know your work makes your content shine out all the way. Media fame is the most important marketing tool to bang your business.
Intention behind every content makes you as well as your audience swim through your work.
Best practices followed by ons company or firm gives an outrage to your company by keeping your audience safe and sound with you.
To know people's interests, keep some engagement sessions to know the requirements, likes and dislikes. SEO based performance always has the best impact on your firms.
Optimization of audience needs has to be the primary goal while you perform content marketing. Spreading your content all over should involve your business as well as end users RSS interest, think and ink!
Promotion  to any product is its exposure to show that it's ready and marketable to the users. Anything to boost up its performance and presence is a skill of a marketer.
External means to expertise your content and all the various platforms as well as letting other people also advertise your product in a passionate manner.
Guest blogging is a route to reach your audience in an ease. Gathering of links in order to circulate it has an add on advantage. Power of Facebook and Instagram has to be extracted primly.
Blog should make an audience stick on their seat and cover all his ideas in one go through our content.
There is an increased chance of getting noticed on social media platforms and audience interest is always towards the Innovative stuff.
Binge watching is a trend nowadays which is booming so make such techniques a raw tool to promote your glorious stuff.
To increase is to popularity. Audiences love to review one's work.
Allowing people to comment helps to optimism the feed as well as know the content quality, aspects they liked and the areas of improvement which also increase the involvement of people into your site.
Like buttons in Facebook and Instagram helps us to know the number of audience visits to your portals and amount of excitement hosted.
Posting fresh contents within a stipulated time frame helps the people track your progress and makes you familiar among st the crowd.
Also people's interventions by having a questioning section may give an additional badge to your website. Creating a customize URL helps customers easily plunge to your site.
URL acts like Google maps when it comes to marketing. Routing people to the perfect spot is the duty of URL.
Keywords need to be elaborated if needed as specification helps ease understanding of the usage of certain words in the particular section.
Massive pool of words making crisp and creative content makes easy people's connections.
Micro blogging is different when compared to conventional one. Making a small and quirky content has a luxury advantage.
People who are busy with some or the other thing love to read short running blogs with all the essential credentials evoked in it. Person on seeing his phone he surf's through the content and has many mindsets.
People who love reading scroll through the greatest amount of words. But the people who like getting the essence in a quick passion rely on micro blogging. 
Blogging has to be in a generalist fashion. Length, the content, the range topic involvement, innovative and keywords needs to be in an all people compatible format.
Micro blogging also allows sharing of thoughts in the form of links and videos too. Marketing is a passionate job to do.
Understanding one's interest and bringing it to live can only be done when you live in that situation and realize it!
How satisfactorily SMO is achieving people
The objectives for powerful SMO  techniques are vital like; developing more visitors fascinating content.
SMO intends to optimize a website and social media networks for its content by partaking, reposting across social media networks and platforms to broaden.
It is furthermore essential to memorize that SMO relates to organic (unpaid) marketing methods, and there is naturally complements the channels and accounts a company has already organized.
A long period ago there are many Enterprises, firms and companies that put up with their opportunities to drift all over the internet with the benefits of social networks.
Then every business administrator wished for their business to broaden and prospered, so a vital social network gave them the right platform.
Social media accumulated audiences from across the world and boosted the scope of businesses encouraging them to prosper and achieve.
Social media  optimization has become a powerful marketing technique for all enterprises that exist in education, entertainment, IT, commercial or corporate.
Most web design and development agencies offer social media optimization (SMO) as their assistance.